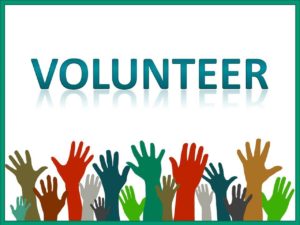 VOLUNTEER WITH US!
Volunteers are a vital part of the day to day operations at W.I.N.G.S. Refuge! Our volunteers are the reason we can provide the quality services we offer. Volunteer opportunities are available in many areas and skill levels. Some need little or no experience while others require a training program provided free of charge.
If you would like to find out more about how you can help make change happen, please contact the Shelter Administrator @ 417-955-2235.
VOLUNTEER OPPORTUNITIES:
SHELTER OFFICE:  Answer the 24-hour HOTLINE, general office work, data entry, special mailings and other clerical tasks.
LEGAL ADVOCACY:  Provide support to survivors who file for Orders of Protection and attend court proceedings.
CHILDREN'S SUPPORT SERVICES:  Provide a fun, educational and safe environment for the children who are residents of ARC of Hope.
COMMUNITY EDUCATION/OUTREACH:  Enhance the community's understanding of domestic violence issues by speaking to various groups.
CASE MANAGEMENT ASSISTANCE:  Provide case management services on evening and weekends.
THRIFT STORE:  Pick up, accept, sort, acknowledge and stock incoming donations at Unique Boutique or Treasure Hunt.
FUNDRAISING:  Assist with planning and staffing outreach and fundraising events. You can also organize and sponsor your own event!
CLEANING:  Help make our environment as welcoming as possible by performing general cleaning duties at our office, thrift store or shelter.
MAINTENANCE/LANDSCAPING:  Maintenance, minor repairs and lawn care.
Some volunteer positions may be required to complete additional training at no cost.